To make possible supervision during the exam you are obligated to provide video connection from 2 cameras:
1. Video connection from your laptop (computer) you are working on during the exam. This camera should show you in front.  It has to work only at the beginning of the examination when you initiate connection. When you are verified (you are allowed to start test) you can switch it off. Be aware that in special cases you may be asked to re-enable the camera.
Below there is an example of correct  image from this camera.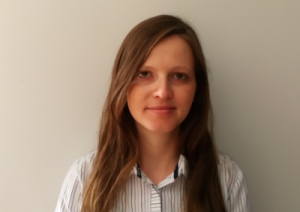 2. Video and audio connection from your another device (mobile smartphone, tablet, second laptop, etc). This camera should show you (from the back and the left or right side), your desk and the whole screen of the monitor where you take your exam. This camera should work during the whole exam.
Below are examples of correct  image from this camera.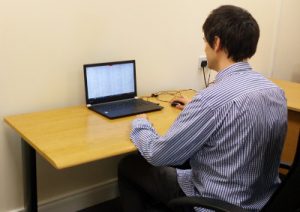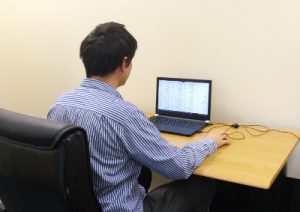 About 5 minutes before your scheduled exam time please establish video call from your devices to our supervisor.
You can use two of video call apps given below:
Google Hangouts,
Skype,
Facebook Messanger.
The exact connection addresses will be given to you when the exam date is set.
Be aware that your favourite video call app may not work correctly in international connection from your location. Therefore, be prepared for using alternative apps which may work in this case better.