To make possible supervision during the exam you are obligated to provide video and audio connection.
This should be a connection from a device other than the one you are using to take the exam. For example your mobile smartphone, tablet, second laptop, etc.
This camera should show you from the back and the left or right side, your desk and the whole screen of the monitor where you take your exam. This camera should work during the whole exam.
Below are examples of correct  image from this camera.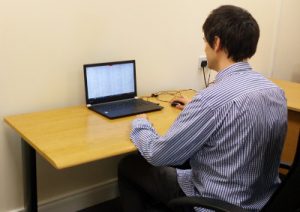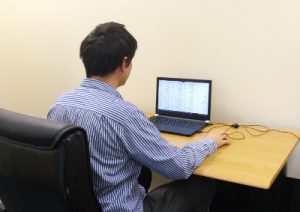 About 5 minutes before your scheduled exam time please establish video call from your devices to our supervisor.
You can use one of the video call apps given below:
Skype,
Google Hangouts,
Facebook Messenger.
The exact connection addresses will be given to you when the exam date is set.
Be aware that your favourite video call app may not work correctly in international connection from your location. Therefore, be prepared for using alternative apps which may work in this case better.
Sometimes the connection may be interrupted during the exam. Turn on the speaker to hear that the supervisor is calling you to get a video and audio call again.
Otherwise, the test may be interrupted and terminated earlier.